[fblike float="left"] [pinterest]
For reasons too varied and innumerable to detail, many turboprop operators or owners struggle to afford the cost of owning and operating their airplane. Pressing their finances from one end is the seemingly endless upward movement of costs.
"We still need a turboprop like we always have, but just not as often," an turboprop owner notes. "We're not interested in selling, and we don't need to sell. But since we are needing it less frequently, we figure it can't hurt to have it generate a little revenue for us."
Flying under Part 135 imposes greater restrictions on an aircraft and crew than flying under Part 91. But which operation is safer?
Don't forget that you'll need a defined maintenance program for the aircraft. The pilots will need to be trained to standards defined by the operations specifications too. If this is all sounding complicated, that's because it is. In short, how (and under which chapter) you'll own and operate your turboprop will shift costs, depreciation and the focus of your safety.
This safety workshop will explain the difference between a safe Part 91 vs. Part 135 operation:
Ownership (fractional, single, corporate)
Training requirements;
Insurance requirements;
FAA requirements;
Important maintenance steps;
Operational costs;
Taxes;
Additional endorsements or certificates,
...
A 90 minutes multimedia presentation packed with valuable information.
03/05/2013
06:30 PM - 08:30 PM (18:30 - 20:30)
[ESPRESSO_VENUE id="6"]
Price (online registration): $20
Price for supporting members: FREE (you must be logged in to register)
Price for early birds: Register 14+ days in advance and enjoy a 5% discount (automatically applied at check-out).
Please note: The "Early Bird Discount" requires immediate payment. So please make sure, you complete your registration by paying with the PayPal button!
Limit of 30 participants maximum per course!
This workshop needs a minimum of 6 participants. In case we cannot reach minimum participation we'll notify all participants and refund the course fee 100%.
Complementary soda, water and snacks will be provided.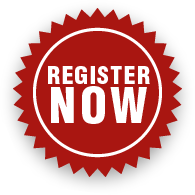 ---